Lessons: Ages Birth – 9 years
Biblically Based
GraceLink is a 12-year curriculum comprising 624 lessons, all of which are firmly grounded in Scripture. Most lessons are story-based, some on scriptural references that teach a specific doctrine. Each story has been selected to develop one of the four dynamics of the GraceLink series: grace, worship, community, and service.
Because each lesson centers on a single message, each telling of a Bible story is focused—not simply "watered-down." Often a story is revisited elsewhere in the curriculum with another point of focus. This is a thematic curriculum; only one teaching point is made at a time from a specific Bible story.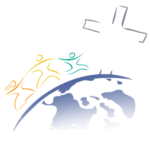 Lessons: Ages 10 – 12 years
THE PUBLICATION
Junior PowerPoints is the Sabbath School Bible Study Guide designed for Juniors and Earliteens in the Sabbath School department at the General Conference of the Seventh-day Adventist Church. This Bible study curriculum is based on a four-year cycle. Each year the lessons draw on Bible stories in chronological order from Genesis to Revelation. The lessons are designed for Juniors and Earliteens to incorporate in their daily Bible study. The lessons provide the basis for learning and discussion in the Junior/Earliteen Sabbath School class.
Each lesson is based on a Bible story or scriptural passage, and each one includes questions for discussion and supporting texts that highlight Bible principles, helping the young learners draw lessons for application.
Lessons: Ages 15 – 18 years
From the Editor
Dear students, parents, and teachers,
Welcome to the online site of the Sabbath School Bible Study Guides for teens! Here you can have access to additional resources that you may use to help in your Bible study and preparation for Sabbath School. Our goal is to help you grow in your relationship with Jesus!
The student resources that you can access on this site include: digital files of the Sabbath School lessons, the audiobook and e-book versions of the modern-language adaptation of the books in the Conflict of the Ages series, as well as a number of additional resources linked to this website.
Teachers and Sabbath School instructors are encouraged to use the resources in the Teacher's Guide, the Rabbi 101 toolkit of teaching tips, as well as additional reference materials for study and training. Use these to enhance the Sabbath School Bible Study experience for the students in your class.
May God bless you in your journey that you may grow closer in your friendship with Jesus Christ!